Radio Frequency Skin Tightening

Are you ready to look younger?
We are about to become your new
"Best Friend".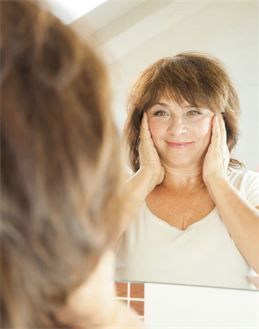 Get the results you're looking for.

Any skin color including tanned skin can be treated.

It is FDA cleared, non-invasive procedure.

Treatment uses BiPolar RF to boost collagen and elasticity deep within the skin.

Comfortable treatment.
No post procedure down time.


"Facials and skin care products take care of the surface of your skin, but our RF works deeper on the foundation that supports your skin. "
Following a series of 6 to 8 treatments,

results will continue to unfold over the course of 3 - 6 months taking you to a more firm and youthful appearance, including tightening and firming of the skin under the chin, on the neck, along the jowl line and brows. 

You can choose the area you are most concerned with.

RF does not duplicate the results of surgery. It simply has proven to be an alternative for those who want to firm without the surgery.  
RF can also be done on the abdomen and legs to aid in smoothing cellulite and increasing firmness in the area.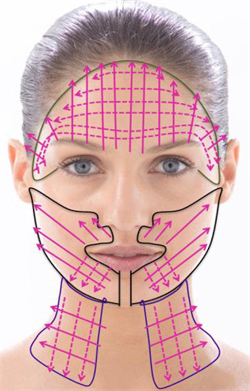 ​​
Friends of our clients are saying:
"Did you get Botox done?" "Are you using new makeup?"
"You look great, what are you doing?" "Did you lose weight?"
Clients are saying:

"My turtle necks are loose." "My face feels tighter and my skin does not blow in the breeze when I dry my hair!"
"When I have face forward photos taken, my chicken neck is not visible!" My jowls are disappearing."

" I had a few sessions of the RF skin firming treatment. I can't believe the difference and it continues to improve as the weeks go on. Love this new technique. It works!! " B.O.  

"June did the RF Skin tightening on me and I have to say that I am thrilled. It has made such a difference in my attitude about aging. I feel so much like my old self. I would recommend this procedure for anyone. People have commented on how great my skin looks. Thank you so much June. I really appreciate your effort."  Paula



Complementary Educational Consultations Invited
978 342-5858



WHAT IS A SKIN TIGHTENING TREATMENT?


The skin tightening treatment works  with RF Radio Frequency to strengthen existing collagen fibers that have weakened over time due to aging and various forms of stress. 

Bi-polar RF energy heats the dermis and stimulates collagen synthesis to strengthen existing collagen fibers for improvement in skin laxity, sagginess and texture. 

An immediate contraction of tissue fibers results in a smoother and tighter appearance of the skin. Results will continue unfold over the course of 3 to 6 months as the collagen continues to rebuild.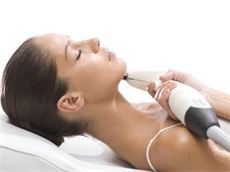 WHAT AREAS CAN BE TREATED?
The skin tightening treatments are suitable for facial treatments including the jowls, cheeks, brows and the sensitive zones of the eyes and forehead, as well as the neck, décolleté and underarms.
 
HOW LONG DOES THE TREATMENT TAKE?
Each treatment session lasts approximately 15  - 20 minutes per area.

 
IS  IT SAFE? Yes, the treatment is safe, effective and has no adverse effects. The treatment involves a unique skin cooling mechanism along with an applied cooling gel for maximum comfort.
 
HOW MANY TREATMENTS MUST I HAVE?
A treatment course of 4 - 6 sessions is recommended for optimal results.* If you've looked closely in the mirror recently, you probably came across a new wrinkle or noticed 'excess baggage' around the eyes. Think you can't defy the laws of gravity? Think again!

Our RF Core breakthrough skin tightening treatments instantly contract tissue fibers for immediate smoothing and plumping results. 
Collagen fibers are also strengthened for long-term tightening, rendering smoother, tighter skin.

*Prices discussed upon consultation.

* Number of treatment sessions required, and final results may vary per individual. 
Age, fluctuations in weight during or following your treatments, smoking and extreme sun tanning may have an adverse effect on the results you will achieve.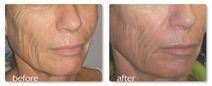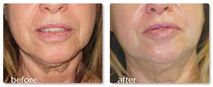 ​
Female | 53 years old, Folds underneath eyes
Number of treatments | 1


Fine Lines and Wrinkles 
Number of treatments | 7
​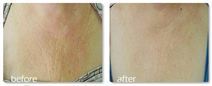 ​​Contraindications
••Pregnancy.
••Any skin disease in the treatment area.
••Treatment over tattoo or permanent makeup.
••History of hip replacement, hip or femur surgery, or other metallic device in the treatment
area.
••Cardiac pacemaker, defibrillator, or other implanted electronic device.
••Blood coagulopathy or excessive bleeding or bruising.
••History of deep vein thrombosis.
••Use of Accutane within the past 6 months.
••Use of blood thinning medications, whether prescribed or over-the-counter (including
Coumadin or other prescription blood thinners, corticosteroids, chronic use of NSAIDs,
vitamin E, garlic supplements, ginkgo, ginseng, St. John's wort).
••Active or recent malignancy (excluding cutaneous basal cell carcinoma or squamous cell
carcinoma, provided the condition is excluded from the treatment area).
••Uncontrolled thyroid disease.
••HIV positive.
••Any prior aesthetic or medical surgery affecting the area to be treated (liposuction,
subcision), 3 months prior to treatment.
••Any history of disease which may be stimulated by heat, such as Herpes in the treatment area.
••Any endocrine disorder, such as diabetes.